To listen to April Verch and Cody Walters is to be immersed in tradition. To watch them perform is to be transported. Be it regional Canadian roots, American old-time, 50's Country, Scandinavian folk music, or something original that sounds as though it's been around for a century—the one common thread is their love and reverence for the music and traditions that have been passed down to them. Verch and Walters began playing together in 2007 when Walters joined the April Verch Band as their bassist. Together they have traveled to four continents, performed in eighteen countries, and played everywhere from tiny pubs and dusty festival workshops all the way to legendary stages such as the Kennedy Center and the Ryman Auditorium. In 2018—fittingly amidst their ever-busy tour schedule—April and Cody were married. April and Cody combine their unique backgrounds from Verch's nativeOttawa Valley and Walters'heartland roots in Kansas. April was thefirst woman to win both the Canadian Grand Masters and Canadian Open Fiddling Championships. She was one of six Canadian fiddlers featured in the Opening Ceremonies of the Vancouver 2010 Olympic Winter Games. Even now, after more than two decades of touring full time and with 14 albums in her name (two of which were nominated for JUNO Awards, among other honors), there is nothing that fulfills Verch or gives her more joy than playing and sharing her music with the world. "It's likethe reward for everything else," she says. Together, Verch and Walters are exemplary tradition-bearing performers: never forgetting the roots of the music, that connection to the people out there in the audience or on the dance floor, to the community sparked by a good song.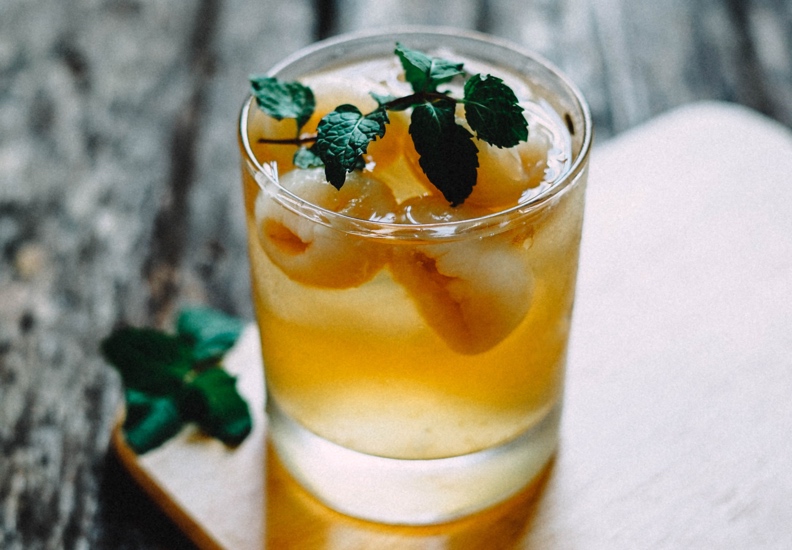 The only thing as good as the show? The drink you have after
GRAB A BITE, BEFORE OR AFTER
A few short steps from Midtown is One Twenty Three—our neighborly New American Tavern, serving hearty dishes with modern flare.