Listening Lawn FAQ
The Rangers are made up of Graham Sharp on banjo and vocals, Mike Guggino on mandolin/mandola and vocals, Nicky Sanders on fiddle and vocals, Mike Ashworth on drums and vocals, Barrett Smith on bass, guitar, and vocals, and Aaron Burdett on guitar and vocals. Steep Canyon Rangers have been on a journey that is uniquely their own. The band started in college at UNC-Chapel Hill, then dove head first into bluegrass in its most traditional form, and over the years have risen to the top of the bluegrass genre headlining top festivals such as Merlefest and Grey Fox Bluegrass. Only to then be discovered by Steve Martin, famous actor and banjo player. Martin has taken the Rangers on over a decade long tour introducing them to hundreds of thousands of new fans and giving them prime time TV exposure. This has helped SCR become the most recognizable modern name in bluegrass music. The band has continued to tour extensively on their own, without Martin, and have expanded their genre into country, jam and Americana. The Rangers are big players in the bluegrass/country and Americana scene today. They are often compared to predecessors The Band, Nitty Gritty Dirt Band, and the modern Zac Brown Band.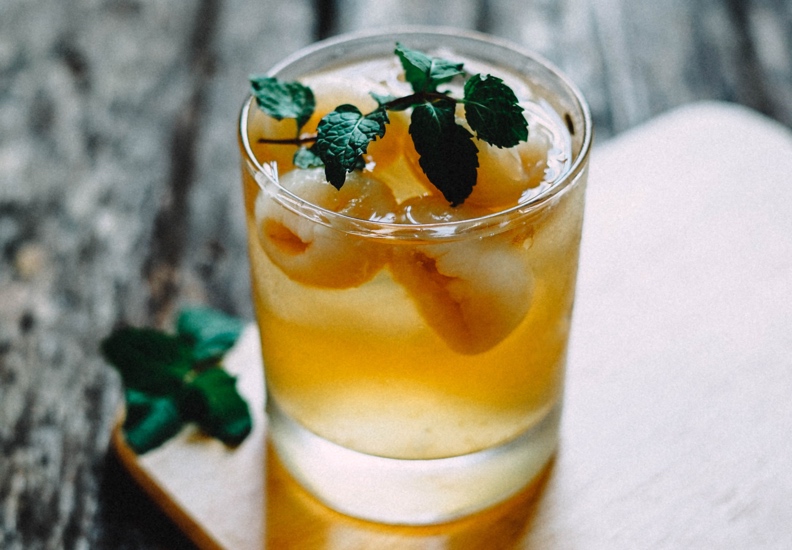 The only thing as good as the show? The drink you have after
GRAB A BITE, BEFORE OR AFTER
A few short steps from Midtown is One Twenty Three—our neighborly New American Tavern, serving hearty dishes with modern flare.