Introducing LVNDR (Lav-en-der): A captivating blend of coffee house charm and indie folk magic. Hailing from Lowell, Michigan, this 27-year-old singer-songwriter, known as Lindsey Garcia by day, transforms into LVNDR under the spotlight. With a soulful voice that weaves stories of life's ups and downs, LVNDR's music is a journey through emotions and experiences.

LVNDR's music is an invitation to sit down, sip your favorite brew, and let the music carry you away. With her delicate yet powerful vocals, she has the power to make a crowded room feel like an intimate gathering of friends. LVNDR's performances are more than just a show; they're a genuine connection between the artist and her audience.

As Lindsey Garcia transforms into LVNDR, she takes her listeners on a musical journey filled with genuine, heartfelt moments. With her enchanting coffee house vibes and indie folk spirit, LVNDR's music is a soothing reminder of the beauty that can be found in life's simplest moments. Join her on this melodic adventure, and let LVNDR's songs become the soundtrack to your own personal stories.


Special Guest
Lennon VanderDoes
Phoenix, Arizona based singer songwriter Lennon VanderDoes' songs feel like a wondrous hike through the mountains; refreshing and nostalgic. Reminiscent of the earthy folk sound of artists like City and Color and Fleet Foxes, blended with the intimacy of Suan Stevens, Lennon's songs have enchanted folk listeners over four years through consistent releases. Growing up in the state of Delaware, or "small wonder" left Lennon dreaming for bigger horizons. His trips to the west left their mark on Lennon as he would continue dreaming about the mountains and bigger adventures he always had to leave behind. The indie folk music that is prominent in the area took hold of him and became the perfect soundtrack for his daydreaming, and eventually would inspire his own music. Lennon's music embodies alchemy, as his voice offers a sense of reassurance and his melodies create space for the listener to contemplate the nuanced messages of his songs. In 2022, Lennon released two self produced singles, "Goodnight Love," and "In the Morning," each garnering the attention of tens of thousands of listeners. In 2023, Lennon Auditioned for hit NBC show "The Voice" and is excited and ready to make his debut on the national stage.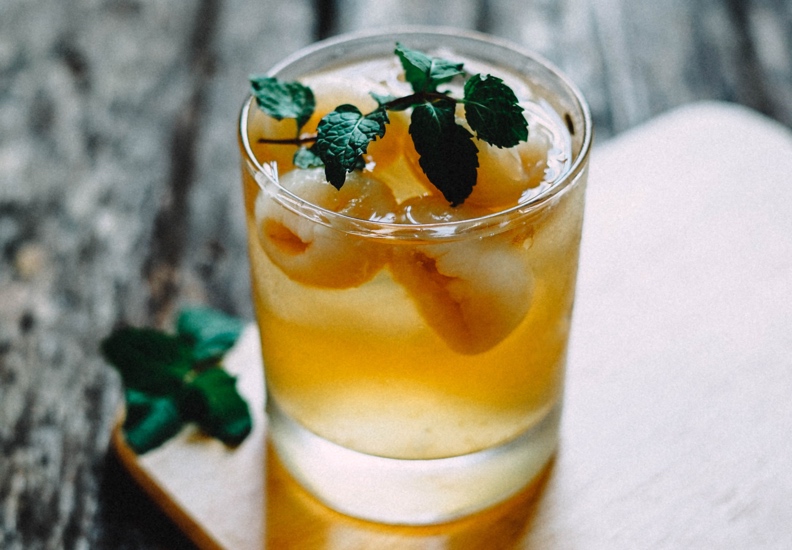 The only thing as good as the show? The drink you have after
GRAB A BITE, BEFORE OR AFTER
A few short steps from Midtown is One Twenty Three—our neighborly New American Tavern, serving hearty dishes with modern flare.