The Songtellers is West Michigan's premiere songwriter in-the-round show and happens monthly, Nov-April at the Midtown GR.

Hosted by Earthwork Music artist Nicholas James Thomasma the Songtellers features 3 songwriters on stage taking turns telling stories and singing songs. The audience is treated to an intimate look into the songwriting process in a pristine listening environment. It's a unique and memorable experience every time.

This months Guests:

Max Lockwood

Songwriter, vocalist, multi-instrumentalist and poet Max Lockwood has a sound rooted in songcraft and heartfelt lyricism. His music is a unification of rock & roll with folk and pop. With full arrangements and rich, poetic lyrics Max creates deep, sonic landscapes that reveal truths of love, adversity, growth. The intertwined essences bring a thoughtful and fresh new take on the singer-songwriter genre.

Jen Sygit

Sometimes traditional, sometimes contemporary, always imbued with a raw honesty, Lansing based Independent Music Award winning songwriter Jen Sygit wields a rare and powerful talent that seems equally comfortable performing ethereal folk tunes, crooning sultry swing numbers or soulfully belting gritty alt country ballads. An accomplished multi-instrumentalist who isn't afraid to test boundaries and cross genres, Jen's eclectic musical style draws the listener in and holds them captivated. Her poignant lyrics tinged with a delicate melancholy, reveal an oft-overlooked beauty to life's mundane struggles while offering the occasional glimpse into the plight of a modern day troubadour.

Nicholas James Thomasma

Traveling around in a bright orange 1973 Volkswagen Bus, singer songwriter and Earthwork Music recording artist Nicholas James Thomasma combines stories and songs with humor and wit for a show that can be enjoyed by patrons of all ages.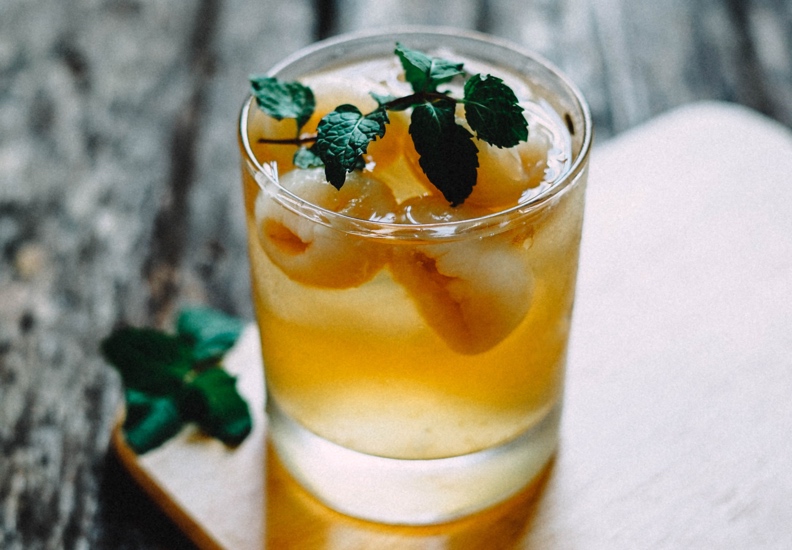 The only thing as good as the show? The drink you have after
GRAB A BITE, BEFORE OR AFTER
A few short steps from Midtown is One Twenty Three—our neighborly New American Tavern, serving hearty dishes with modern flare.