VIP Tickets include Premium Seats + Post Show Meet & Greet!
When it comes to innovative takes on R&B, you can't go wrong with Zo! and Tall Black Guy and their next-level creations that invoke the genre's classic sound while pushing it forward. So what happens when these two guys collaborate? You get a progressive joint album like Abstractions.

The set showcases the undeniable chemistry between the musicians while inviting a whole host of their friends — including Phonte, BeMyFiasco, Sy Smith, Omar, Darien Brockington, Muhsinah and many more — to play alongside them. This means that the fellas have all the talent they need to create music as beautiful as the artwork by Rachel Stewart that graces the cover.

Lead singles "Talkin' To Myself" and "Hold My Hand" already gave listeners the tone for the project, with the majority keeping things laid-back and mid-tempo. They further explore this when they get into tracks like "The Ride," which features Sy alongside rhymers Black Milk and Elzhi. The groove here is undeniable, with a bumpin' kick made to ride to as Sy delivers a staccato melody on the chorus while Black and Elzhi trade rhymes that pay tribute to Detroit with style.

Things heat up a bit more when Omar joins the fray on "I Love The Way." On the song, the duo matches the sensuality of his rich baritone with a smoldering bass-and-guitar led groove and percolating drums. By the time we get to the Josh Milan-featuring "Connected," however, the fellas are ready to party.

They mix a bit of downtempo house into the mix and while rounding out the groove with keys, warm synth flourishes and an elastic bass line that will have you running to hit repeat as soon as the final notes play.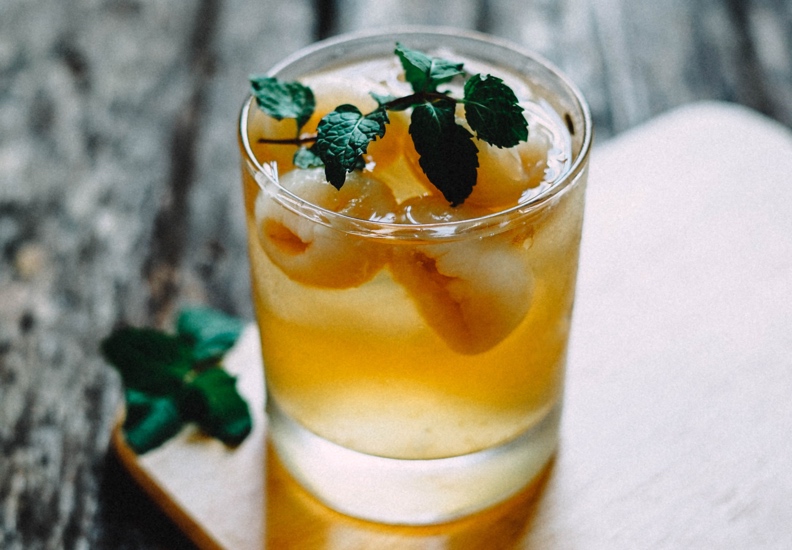 The only thing as good as the show? The drink you have after
GRAB A BITE, BEFORE OR AFTER
A few short steps from Midtown is One Twenty Three—our neighborly New American Tavern, serving hearty dishes with modern flare.